Kothari Metals Limited, Head office is situated in the heart of Kolkata at " Kothari Mansion" 20/1 Belvedere Road, Kolkata – 700027.  The Office is equipped with all modern  facilities and is just a half an hour travel ride from the International Airport.
The Company has a sophisticated, State of the art Warehouse facility in Kolkata of approximately 35000 Sq Feet  at 9 Transport Road, Kolkata 700088 with a storage capacity of 1200-1500 MT. It is located at a very close proximity of the Calcutta Port.
Customer satisfaction is always our endeavour.. 
Kothari Metals Ltd. , Taloja Branch was established on 12th Nov 2011 in the hub of Navi Mumbai's Industrial Belt spreading over vast area of 25,000 sq. Ft . with  Office & two Warehouses.
Nearby  Nhava Sheva Port & centrally located on bunch of Major Industries , add on our services to the best of our clients. With promising efforts we are moving ahead towards our goals.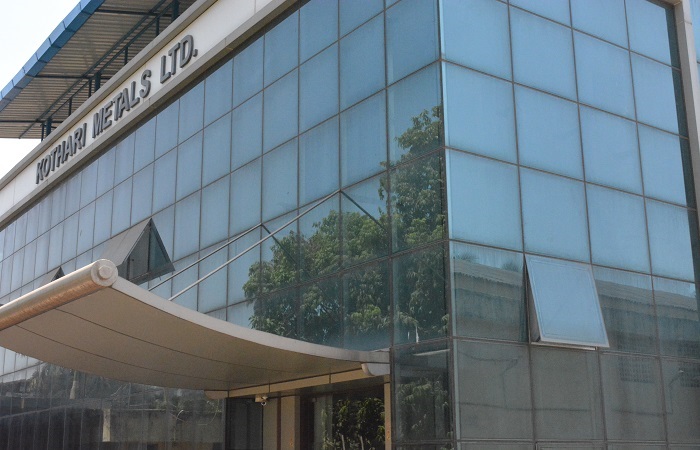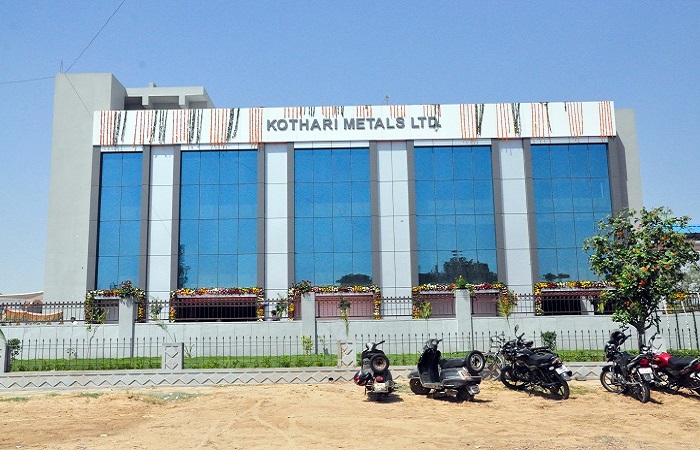 Kothari Metals Ltd Ahmedabad is Situated in the heart NIDC of Narola and Aslali facing towards East side, as over the Road of Narol and Aslali, Kothari metals ltd is the only Organisation restored with Modern Techniques of Material Loading and Unloading  without any disturbance of No entry for Vehicles, Kothari metals Ltd Building is a 3 storey Building  with ample space of parking, Garden facing towards road, and Service Road  , As Kothari Metals Ltd is situated in the Middle of Ahmedabad for accessible to all Industrial Areas.and for storage of material we have highly equipped godown with Approx 3000.00 Sq Ft with a height of 22 Ft, for which Stock can easily restored.
Our Office cum warehouse in Chennai (Tamil Nadu) is a State of the art facility located 24 kms from Chennai Airport and is well equipped with overhead crane and has the facility to stock more than 200 MT which helps our buyer to get the products at the right time without any hindrances to their production. The breadth of our products, as well as the dedication of our team reassures our customers that Kothari Metals Limited will provide the quality products at the right price to meet customers specific requirements. Our mission as a company is to always uphold a standard of excellence.